A hybrid of the traditional Anzac biscuit and an apple and cinnamon muffin. These muffins are healthy and delicious and can be stored in the freezer for around 2 weeks.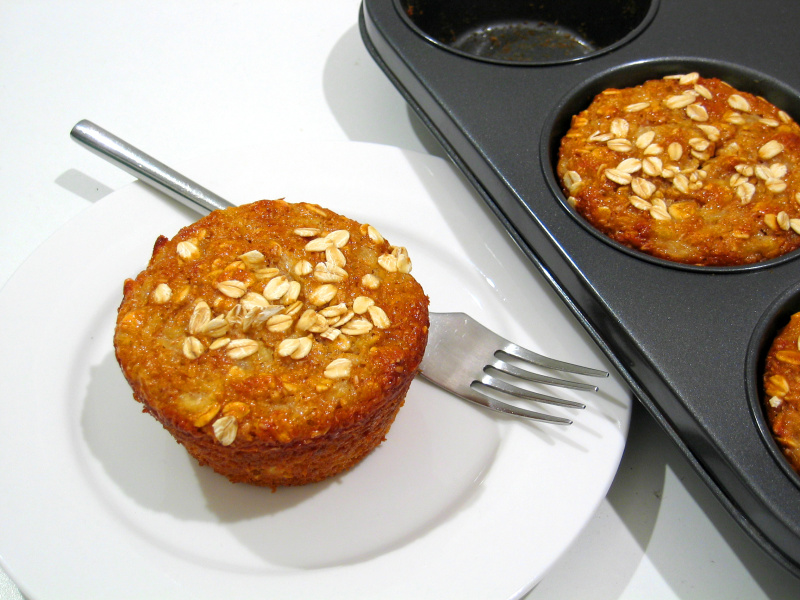 What you will need:
1 Cup SR Flour
1 Cup brown sugar
1 Tablespoon ground cinnamon
1 Cup Rolled Oats
1 Cup Coconut
1 egg
2 Green apples, grated finely
1 Cup milk
2 Tablespoons maple syrup
1/4 cup water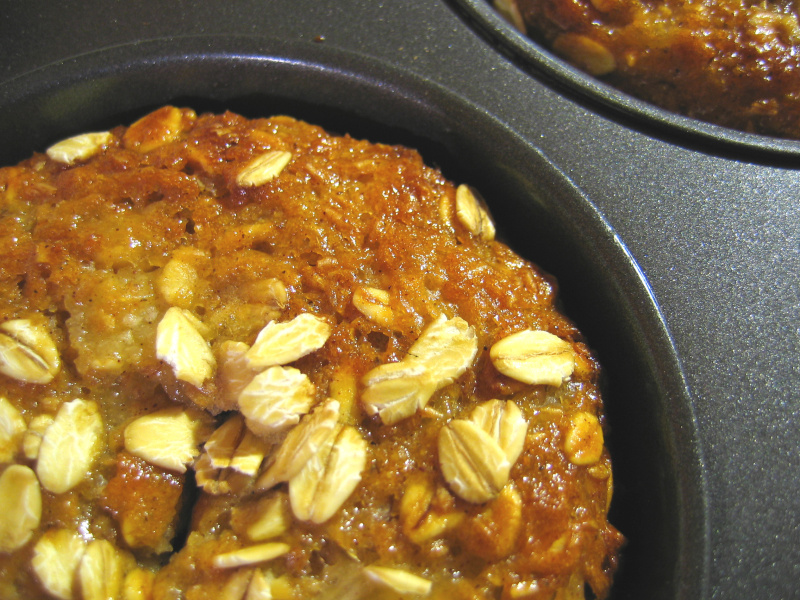 What to do:
Pre heat the oven to Moderate and grease and line a muffin tray.
Sift the flour into a large bowl fold in the other dry ingredients.
Make a well in the mixture and add the egg and milk.
Mix until combined.
Stir in the grated apple.
Pour mixture into the tray and bake for about 20 minutes or until the skewer comes out clean.
When the muffins are cooked remove from the oven and start on the gaze.
In a sauce pan on a low heat dissolve the maple syrup in the water.
When dissolved, using a pastry brush lightly cover the top of each hot muffin.
Sprinkle with extra oats if desired.
Makes 12.