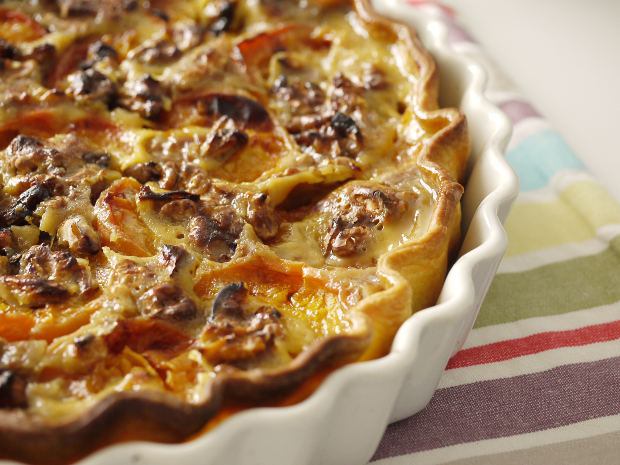 It's stone fruit season here in Australia and that means it time to start cooking with this seasons sweetest fruits. Today I am sharing with you my Walnut and Apricot Pie. If apricots aren't in season where you are from canned works perfectly fine in this recipe too. Enjoy!
**

WHAT YOU WILL NEED

**
1 large sheet of sweet short crust pastry, homemade or store bought is fine
2 eggs, whisked
1 can of condensed milk
1 teaspoon of vanilla
10-12 apricots peeled and sliced into halves
1 cup of walnuts

**

WHAT TO DO

**
Preheat your oven to moderate and grease and line your pie dish. Evenly layout your pastry onto you dish ensuring the edges are covered and pushed down. In a large bowl whisk together your eggs, vanilla and condensed milk. Pour this mixture into your dish and top with the apricot halves and walnuts. Bake for about 30-40 or until the pastry is crisp and the centre has thickened.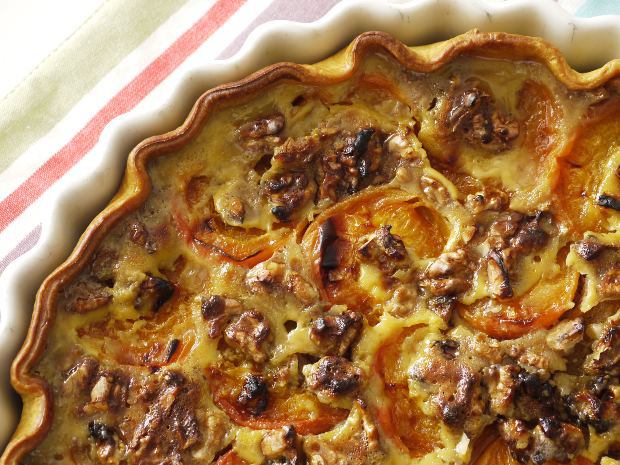 This recipe serves around 8. Enjoy!