SYRUPY STONE FRUIT WITH ALMONDS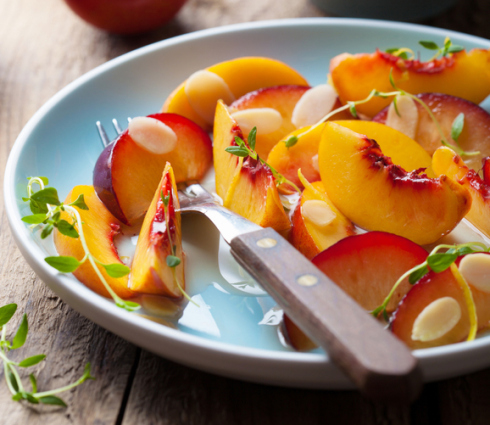 When it comes to dessert you needed use a whole bunch of heavy ingredients to create a delightful dish. These syrupy fruit wedges are one of my favourite dishes. They require little preparation and taste amazingly fresh.
What you will need:
3 peaches
3 nectarines
6 plums
The juice and zest of 1/2 lemon
1/4 cup slivered almonds
2 cups of caster (fine) sugar
2 cups water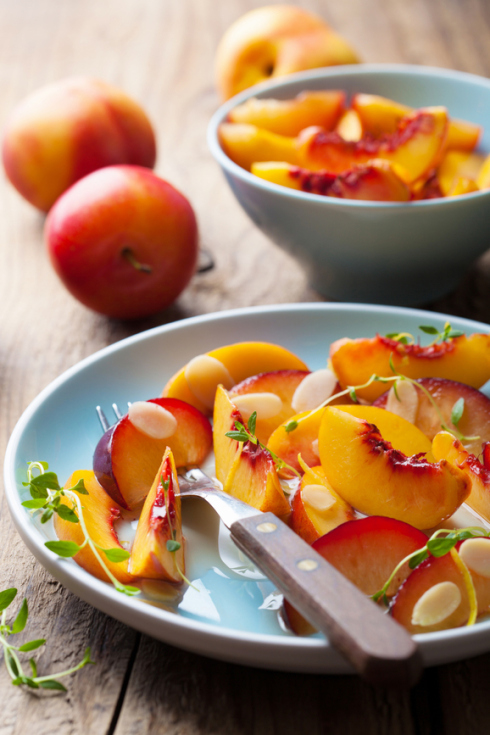 What to do:
Firstly you will need to make your simple syrup. In a large saucepan add your sugar and on a low heat whisk until the sugar has melted. Add in you water and bring the mixture to the boil. Continue to whisk until the sugar has been fully dissolved and the mixture becomes clear. Add in your lemon zest and juice and allow to cool. Chop your stone fruit into wedges and arrange onto your plate or bowl. Drizzle over your cooled simple syrup and garnish with some almonds. Serves 4.