DOUBLE CHOCOLATE LOAF CAKE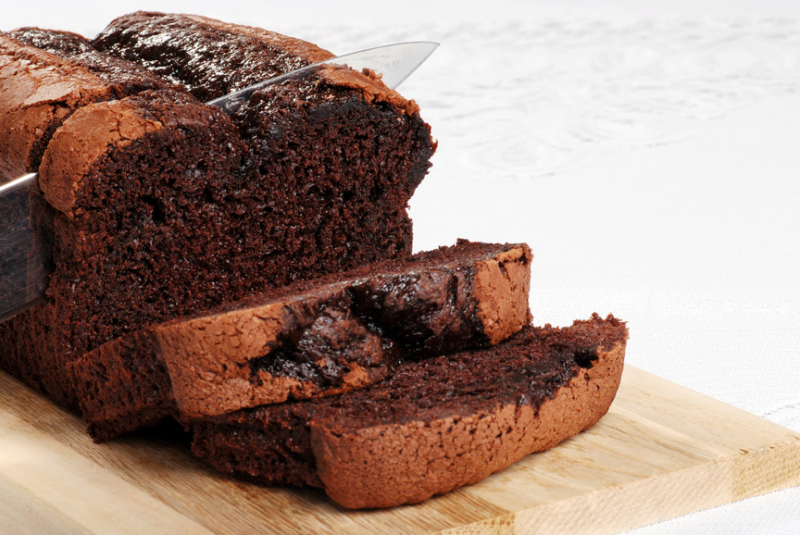 Ask any sweet tooth and they'll tell you when it comes to sweets nothing beats a gooey, rich chocolate cake. This Double Chocolate Loaf cake is so rich and tasty you'll be asking for seconds. I hope you enjoy it as much as I do! Feel free to spice it up with the addition of chocolate chips, nuts or even dried fruit.
What you will need:
200 grams unsalted butter
1 cup brown sugar
1 teaspoon vanilla
2 eggs
1 cup dark chocolate buttons, melted
2 cups self raising flour, sifted
3 tablespoons Dutch cocoa
1 cup buttermilk
What to do:
Grease and line a loaf tin and pre-heat your oven to Moderate. In a large bowl beat together your sugar, butter and vanilla. Whisk in your eggs then gently fold in the cooled melted chocolate. Gradually sift in your flour and cocoa powder. Mix in your buttermilk and beat until well combined. Pour you batter into your tin and cook for about 30 minutes of until a skewer just comes out clean. Serves around 10.