CREAM CHEESE FROSTED CARROT CAKE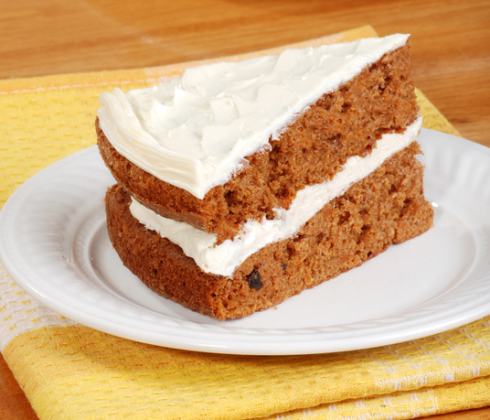 Carrot cake has to be one of my favourite cakes, dare I say perhaps even more so than chocolate. Carrot cake is so deliciously moist and when paired up with a generous layer (or 2) of cream cheese frosting is the perfect treat. This recipe is easy to make and would be great with the addition of a few chopped walnuts in the mix.
What you will need:
2 cups of finely grated carrot
3/4 cup vegetable oil
1 1/2 cups brown sugar
1 1/2 cups self raising flour
3 eggs
1 tablespoon ground cinnamon
1 teaspoon nutmeg
1/2 teaspoon ground cloves
1/2 teaspoon ground ginger
Frosting:
1 1/2 cups cream cheese
2 cups of icing sugar, sifted
2 teaspoons lemon juice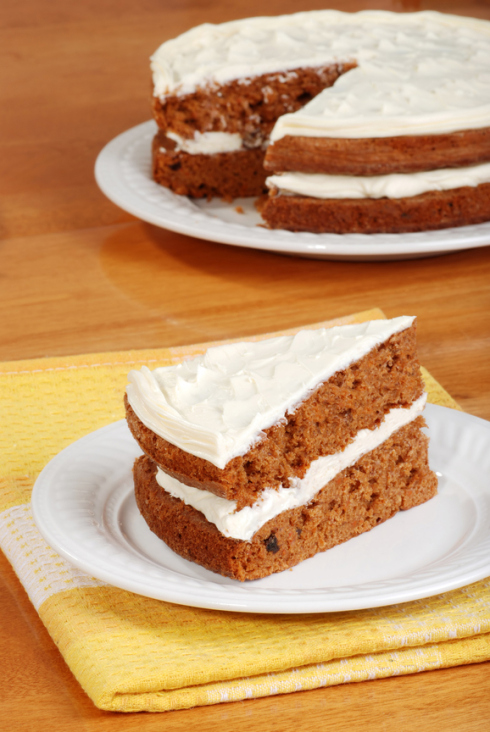 What to do:
Preheat your oven to Moderate and grease and line two 30cm round cake tins. In a large bowl sift in your flour and spices. Add your brown sugar and mix with a wooden spoon until combined. Create a well in the centre of the mix and add your oil and eggs. Using an electric mixer beat your mixture until well combined then fold in your grated carrot. Pour your mixture evenly between your two tins and bake for about 30 minutes or until a skewer just comes out clean. Allow your cakes to cool completely before frosting. To make your frosting beat your cream cheese until smooth using an electric beater or food processor. Add your lemon juice and gradually sift in your icing sugar. Continue to beat until smooth. Ice the top of each cake before sandwiching them together. Serves around 12.