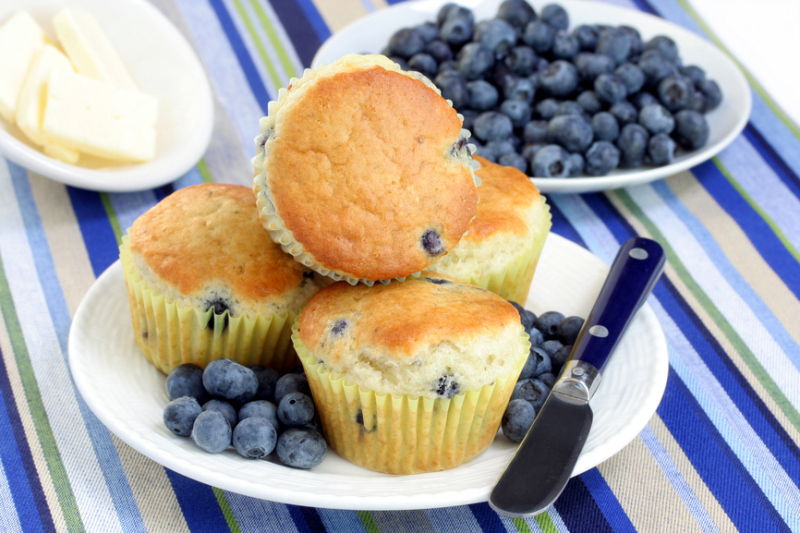 It's been a while since I have posted a food related post. To be honest I have been on a bit of a health kick lately so have been keeping my baking obsession on the back burner. However, after reaching my goal (3kg weight loss!) I decided to get back in the kitchen and whip up something a little naughty. After all everything in moderate is ok, right?  Plus these blueberry muffins are made using Splenda (artificial sugar) and skim milk so won't ruin the diet all too much.
What you will need:
1/2 cup salt reduced margarine
1 cup Splenda
1 teaspoon vanilla
2 cups self raising flour
3/4 cup skim milk
2 eggs
1 teaspoon salt
1 cup blueberries, fresh or frozen
What to do:
Grease and line your muffin tray and pre-heat your oven to Moderate. In a large bowl beat together the margarine, Splenda and Vanilla until the mixture lightens and becomes less gritty. Add in the milk and mix until smooth using a wooden spoon. Gradually sift in the flour whilst continuing to stir. Stir in the salt and blueberries. Pour your mixture evenly into the muffin tray, Bake for around 20-30 minutes  or until a skewer comes out clean. I like to eat mine warm with a dab of margarine. Yum! Makes around 12 mid sized muffins.