BUCKWHEAT PANCAKES & BERRIES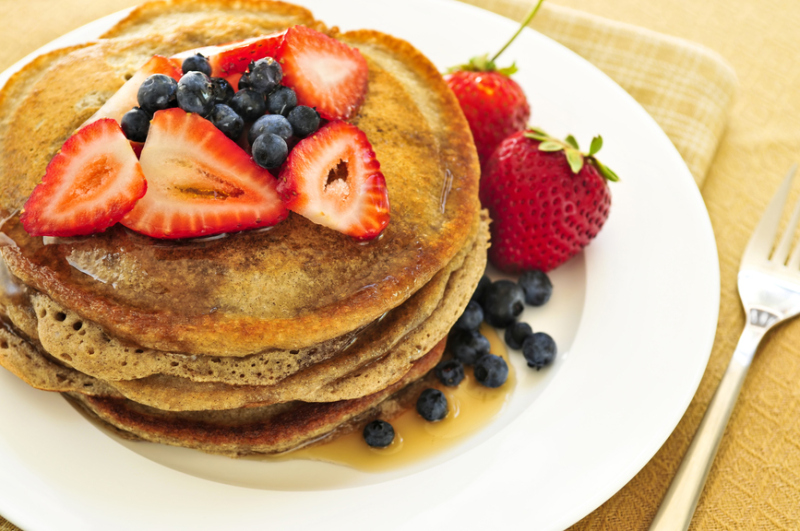 Pancakes are my all time favourite breakfast treat. Over the years I have experimented with many recipes (Vegan Blueberry Pancakes, Banana & Almond Pancakes & Raspberry & Maple Pancakes) and these have to be my favourite and are gluten free.
What you will need:
1 cup buckwheat flour
1 teaspoon baking flour
3 tablespoons brown sugar
1 egg
1 cup milk
Berries for serving
What to do:
Sift your flour into a large bowl along with the baking powder and sugar. Whist in the egg and milk until combined. Small lumps are fine. Heat some oil in a frypan and pour in your batter 1/8 at a time. Flip you pancakes once the batter begins to bubble and lightly fry until crisp on the other side. Remove onto paper towel to absorb any excess oil. Serve with your berries and your favourite syrup. Makes 8 around 8 pancakes depending on size.