GRANDMA'S BUTTERMILK SCONES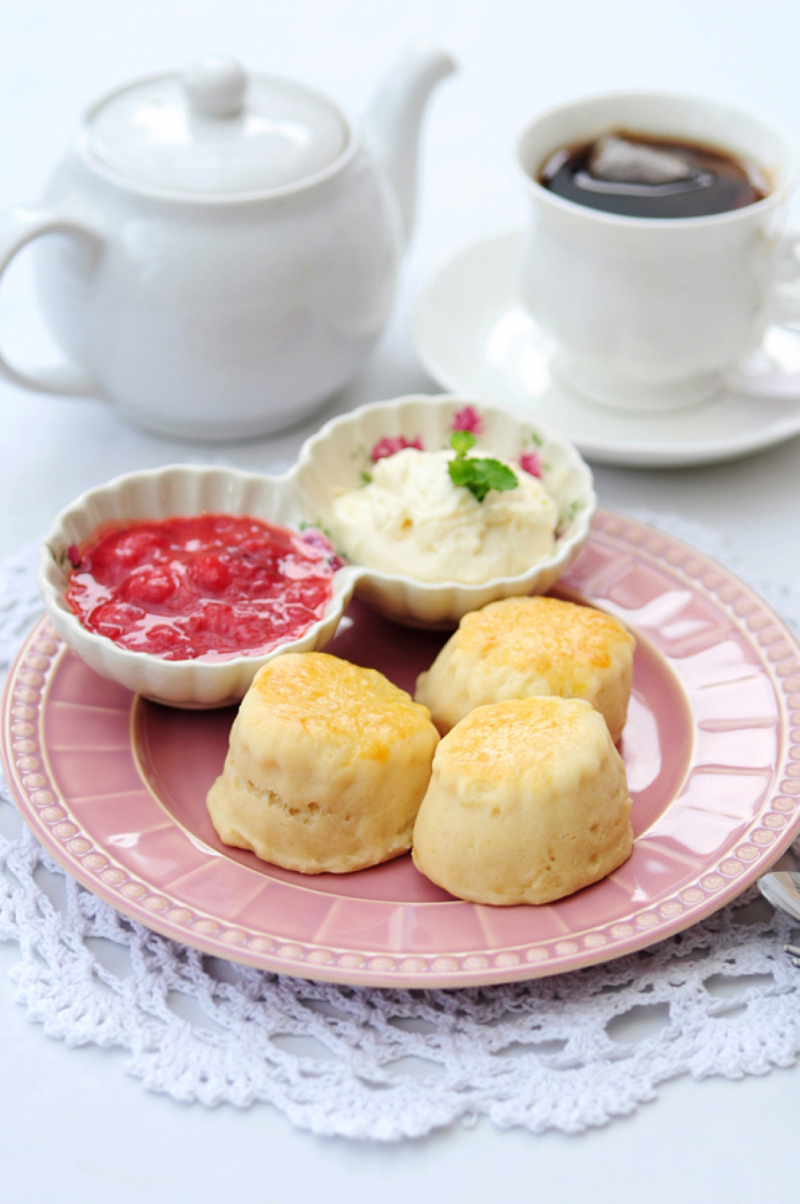 Growing up my Grandparents used to live next door and no it wasn't all Everyone Loves Raymond! One of my fondest memories was walking through the little garden path every Sunday to visit my Grandma for morning tea. We would talk about school and enjoy some honey sweetened tea and fluffy buttermilk scones. When ever I have a scone it brings back these memories. Feeling a little bit nostalgic I decided to attempt to recreate my Grandma's Buttermilk Scone recipe. These scones turned out ok and tasted fine, but were not as fluffy as I hoped. I think I may have over-kneaded the dough and undercooked them slightly but you know what they say; Practice makes perfect.

What you will need:
4 cups of self raising flour
3 tablespoons of caster sugar
4 tablespoons of butter
1 3/4 cups of buttermilk
What to do:
Preheat your oven to 200°C and grease and flour a baking tray. In a large bowl sift in your flour and sugar and gently knead in the butter using your fingertips. Once a fine breadcrumb has formed gradually add in the buttermilk and using a knife stir your mixture until a soft dough has formed. Knead your dough until it comes together then using a floured rolling pin roll out onto a floured surface. You want a dough about 3cm. Be careful not to overdo the kneading as it may result in doughy scones. Using a round cookie cutter or floured cup, cut out your scones and place evenly on your pre-prepared tray about 3cm apart. Bake for about 15-20 minutes or until your scones are golden and sound hallow when tapped. Serve warm with your favourite jam and some fresh cream. Makes about 18 scones.