BOOZEY BLACK RASPBERRY TIRAMISU
Coffee, liquor and dessert what could more could a person want in life? How about a combination of all three sitting together on a sugar dusted plate? Alas my Boozey Raspberry Tiramisu. Enjoy!
What you will need:
2 packets of sponge finger biscuits (400 grams)
1/2 cup espresso coffee, freshly brewed
1/4 cup Kahlua liqueur
1/4 cup Chambord  Black Raspberry Liqueur
500 grams mascarpone cheese
1 cup cream
1 cup icing sugar
Dutch cocoa and raspberries to serve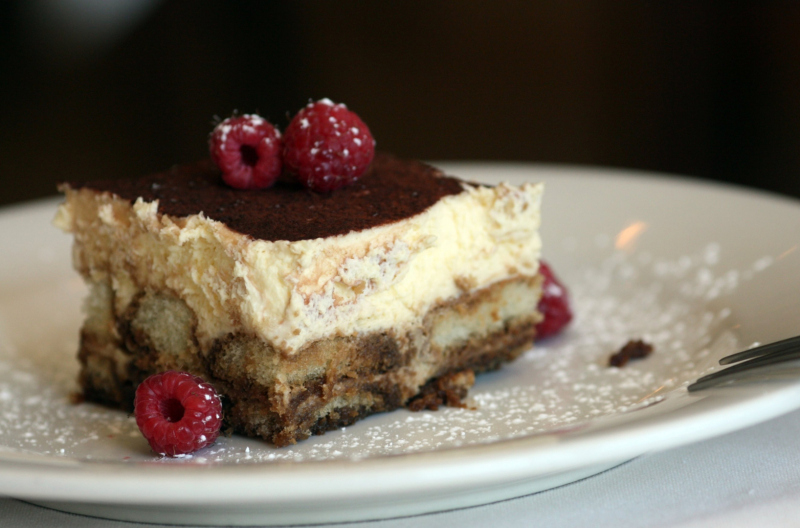 What to do:
Press the sponge fingers into the base of a rectangular dish. Whisk together the coffee, Chambord and Kahlua and pour it over the sponge fingers. Allow the liquid to be absorbed, softening the biscuits. Beat together the mascarpone, cream and icing sugar until light and fluffy. Once your sponge fingers have softened top with the mascarpone mixture smoothing down the top using the back of a spoon. Dust with the coca and garnish with a few raspberries. Too easy and such a tasty result.
Makes 8 serves.