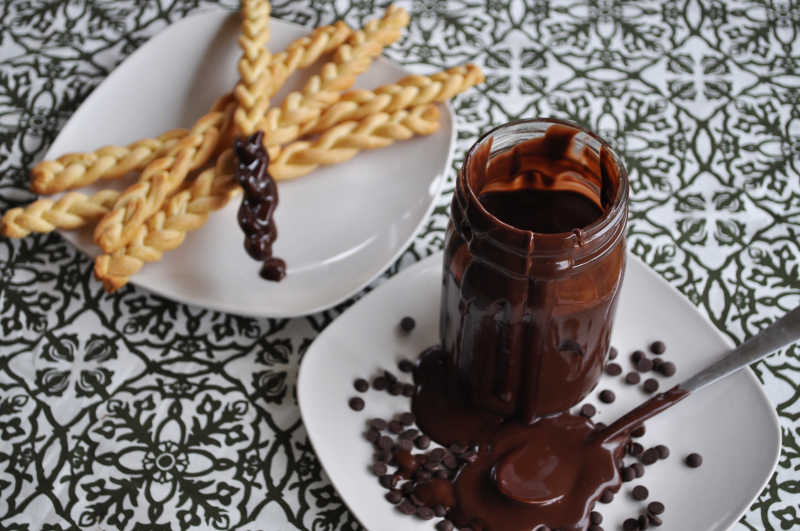 Chocolate and Coconut are a match made in heaven. What's better than a rich coconut and chocolate sauce? How about some crispy, sweet pastry treats to dip! This Chocolate and Coconut Sauce is super easy to make and requires only 3 ingredients!
**

WHAT YOU WILL NEED

**
Chocolate Coconut Sauce…
1 can coconut cream
250 grams dark chocolate, chopped or chips
2 tablespoons dutch chocolate cocoa
Sweet Pastry Plaits…
2 sheets sweet shortcrust pastry
3 tablespoons icing sugar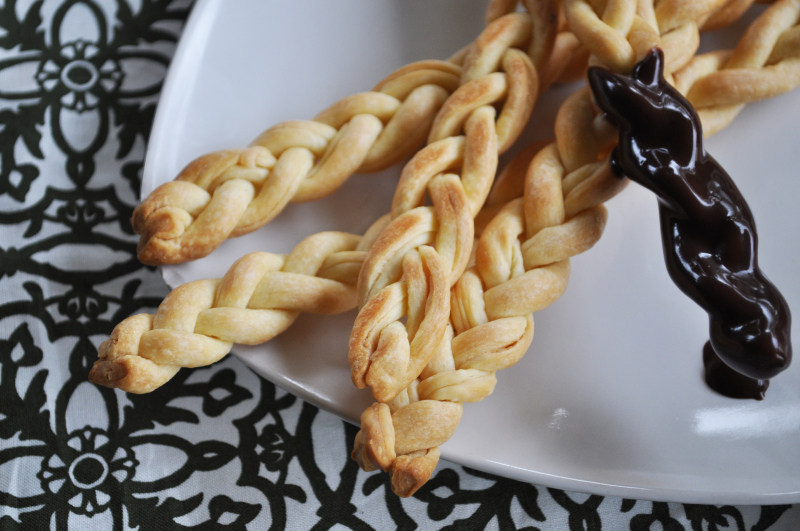 **

WHAT TO DO

**
For the Pastry Plaits simply dust the pastry with the icing sugar and cut into 1cm wide strips. Roll each strip into cylinder shapes. Take 3 of the cylinders and press together at one end. Carefully plait the 3 cylinders together. Cut the ends off evenly and press together. Place each plait onto a lined baking tray and bake for around 15 minutes or until golden brown in a moderate oven. Serve with the Chocolate Coconut Sauce. Two sheets of pastry make about 10 plaits.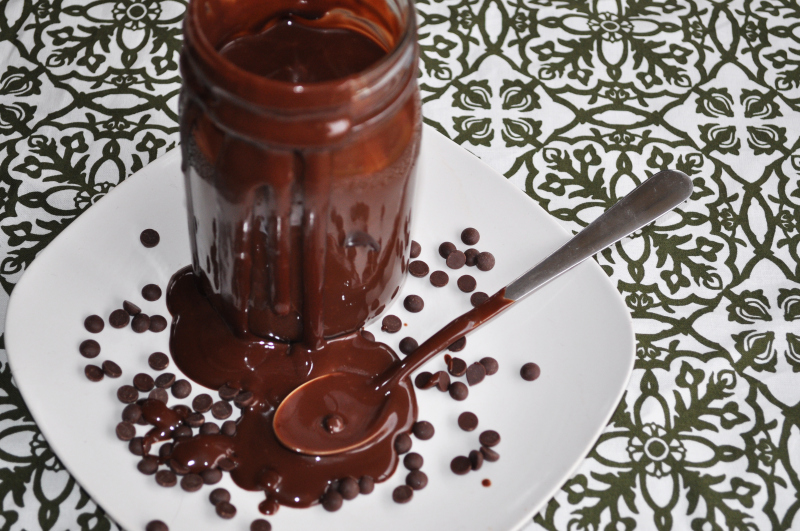 To make the Chocolate Coconut Sauce simply combine the coconut milk, cocoa and chocolate together in a saucepan on a medium heat. Whisk until the chocolate melts and the sauce begins to thicken. Allow to cool and you're done! Enjoy!