RED VELVET CUPCAKES WITH CREAM CHEESE FROSTING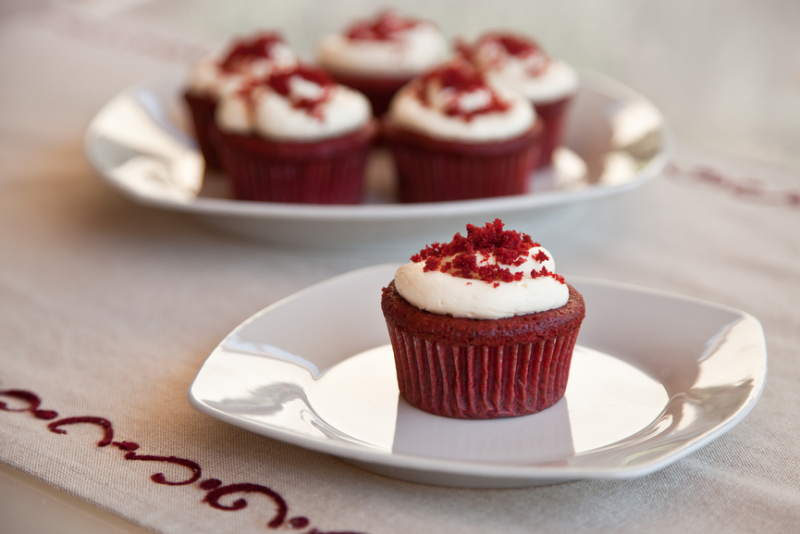 Red velvet has been a bit of a culinary craze for the past 6 months or so. I finally decided to jump on board the red velvet bandwagon and make these delicious red velvet cupcakes with a cream cheese frosting. I hope you enjoy them as much as I do.
What you will need:
125 grams unsalted butter
250 grams caster (fine) sugar
2 eggs
1 cup buttermilk
2 teaspoons vanilla
2 cups self raising flour
1 tablespoon vinegar
3 tablespoon Dutch cocoa
1 tablespoon red food dye
Frosting:
250 grams Cream Cheese
1 cup icing sugar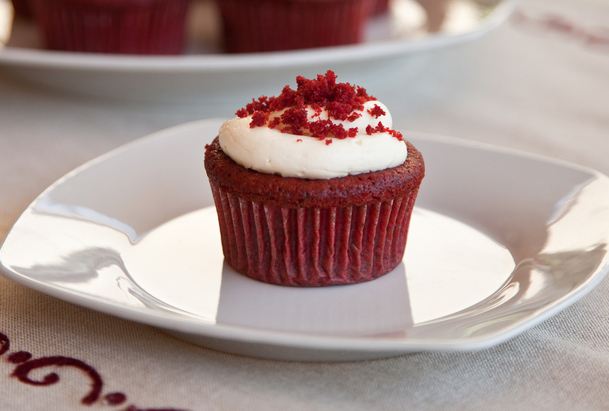 What to do:
Grease and  line a cup cupcake tray and preheat your oven to Moderate. In a large bowl beat together your sugar, butter and vanilla until the butter lightens. Now beat in your eggs one at a time. Gradually sift in your flour, cocoa and pour in your buttermilk. Beat until combined then add your vinegar and food dye. Pour your batter into the greased and lined cupcake pan and bake for about 20 minutes or until a skewer comes out clean. Allow your cupcakes to fully cool before frosting. To make the frosting simply beat your cream cheese until smooth then gradually sift in icing sugar. Makes around 12 cupcakes.