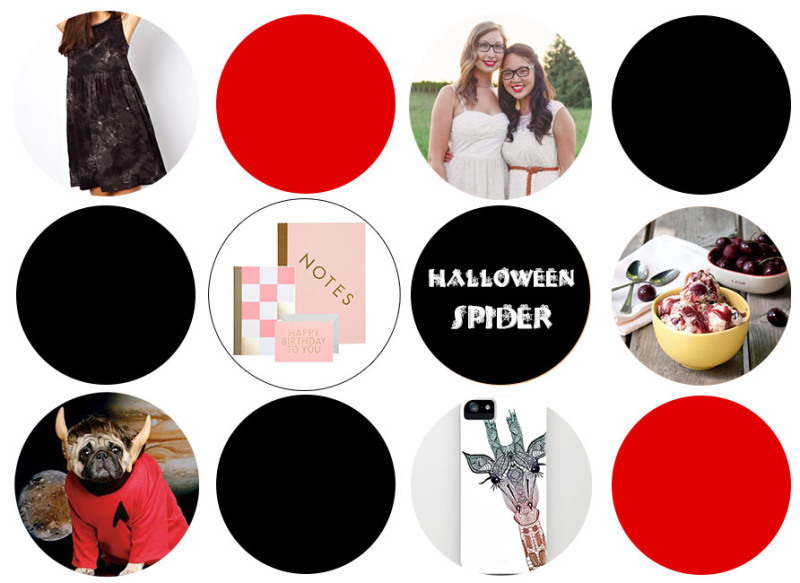 **

BECKY ANN LOVES

**

* This tied dyed smock dress from ASOS would be perfect for those scorching Summer days. Find it here.
* I recently discovered the PS Heart Blog and after hours of searching through the post archives have concluded it to be the newest of fave lifestyle blogs.
* I love stationary and the Studio Sarah Collection at ASOS has me lusting. Find my fave pale pink finds here, here, here & here.
* This Halloween Spider Font is pretty awesome and the perfect addition for homemade invitations or place cards. Download it here for free.
* This Caramelised Cherry Cheesecake Ice Cream from Sweet Twist of Blogging has my mouth watering. I cannot wait until cherries are back in season so I can give this a go.
* I couldn't help but giggle at this compilation of pugs dressed up for Halloween! So Cute!
* I have been on the hunt for a new phone case for a while and I think I may have found it. This adaorable giraffe case by Monika Strigel on Society6 is too cute to pass up.