CARAMEL MARSHMALLOW FUDGE
I have been baking/cooking since I was a child and one thing I never have attempted to do is make fudge. I don't know why I hadn't but after a bit of Pinterest inspiration I decided to get on it. I started with a basic caramel fudge recipe that uses marshmallows which I got off my Grandmother. I would be lying if I said I got the recipe right on my first go, because I didn't. It took me 3 attempts to get this recipe right but the effort was well worth it. Here's my final result:
What you will need:
1/2 cup unsalted butter
1/2 cup caster sugar
1/2 cup packed brown sugar
1/2 cup heavy cream
2 teaspoons vanilla
2 cups icing sugar
2 cups plain marshmallows, chopped.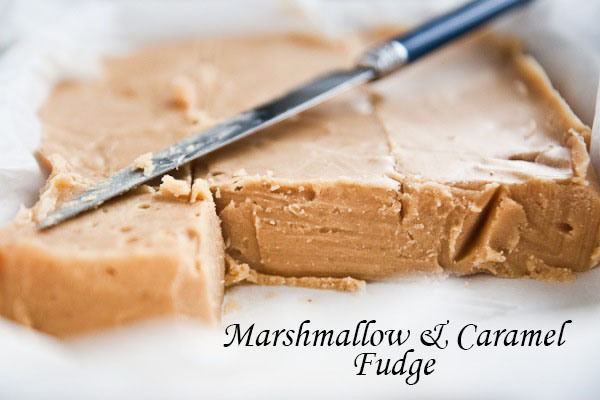 What to do:
Combine the brown and caster sugars, butter and cream in a large saucepan. Bring mixture to the boil whisking every so often. Allow the mixture to boil for around 5 minutes. Remove the pan from the heat and add in vanilla and icing sugar. Stir well until combined then fold in the chopped marshmallows. Whisk until the marshmallows are melted then pour into a lined tin. Allow to cool to room temperature then cover and refrigerate until set. Once set cut into your desired size and store in an airtight container. Enjoy!