STRAWBERRY & BROWN SUGAR BODY POLISH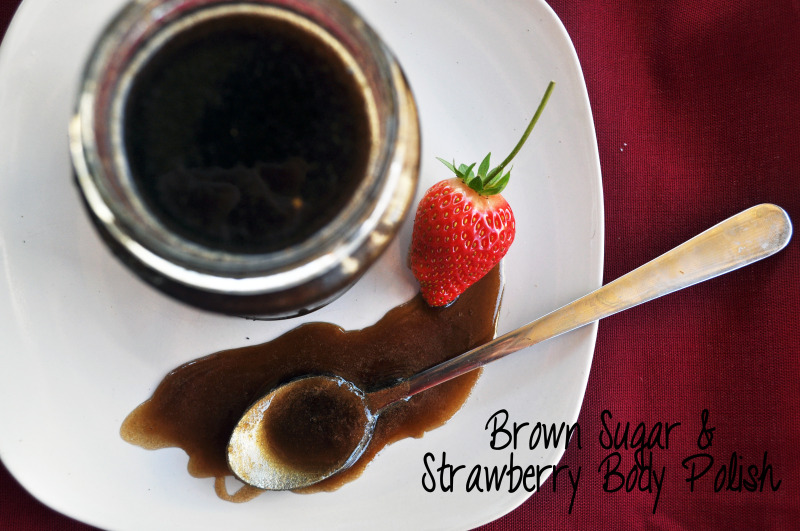 What you need to do is simple. In a large bowl combine together 1 cup of brown sugar with 2 Tablespoons of strawberry essence, 3 tablespoons of water and a few drops of almond oil (Any oil works fine but I find almond oil absorbs into the skin the best). Mix until combined and store in an airtight container or jar.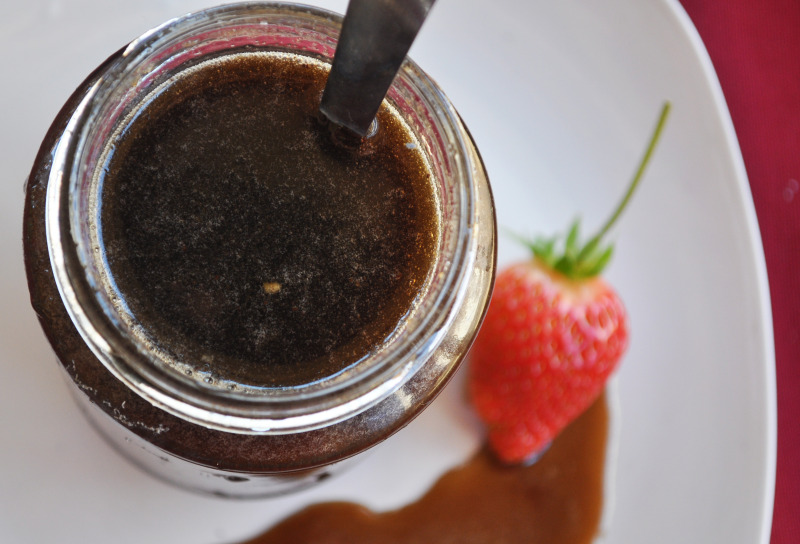 Feel free to switch the strawberry essence for other varieties such as orange, peppermint and even chocolate.
Enjoy.
PS. The strawberry is from my own personal garden! If you remember a while back I planted a some strawberries and they actually bore fruit! You can read about it here.