RICH DOUBLE CHOCOLATE PIE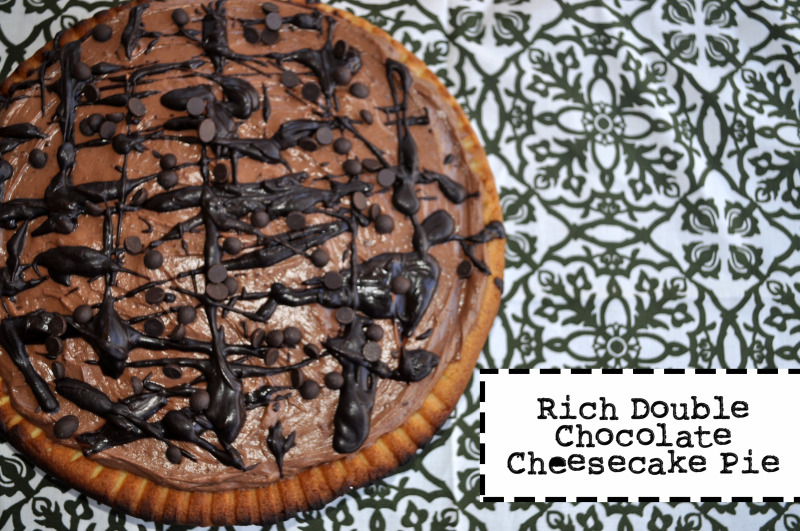 This overindulgent pie looks impressive but is actually pretty simple to make and doesn't require a whole basket full of ingredients.
What you will need:
Pre Bought Pie Crust or you can make your own
375 grams dark chocolate, chopped
2 cups thickening cream
500g cream cheese
3/4 cup brown sugar
2 tablespoons unsweetened cocoa
100 grams chocolate chips
2 Tablespoons milk
Extra Choc Chips for decorating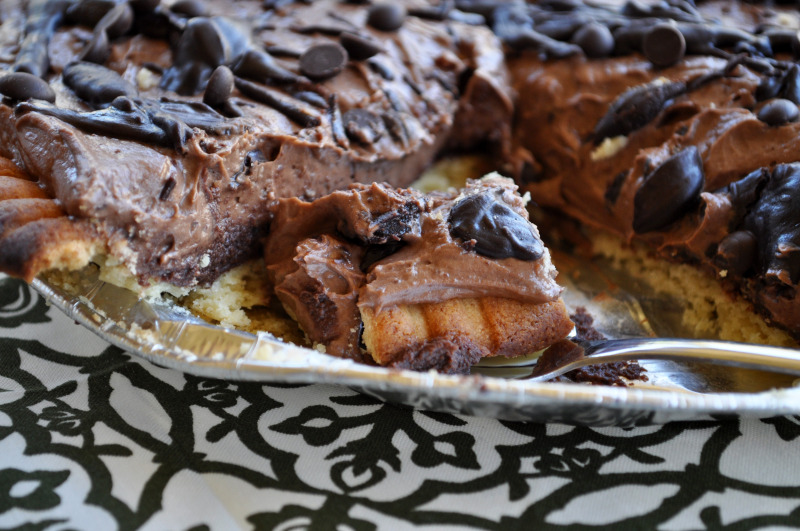 What to do: 
Place a saucepan with water on the stove and bring the water to the boil.
Place another larger saucepan on top of the first, ensuring the base doesn't meet the water.
Place your dark chocolate in the top saucepan and using a metal long handled spoon stir the chocolate until melted.
Divide the chocolate into 2 separate bowls ceramic or metal bowls.
In one of the bowls add half of the cream (1 Cup) and using a hand mixer blend until combined. This mixture is the first layer of your pie.
In the second bowl add the cream cheese and blend until light and fluffy.
Add the cream, brown sugar and sifted cocoa.
Continue blending until well combined.
Pour the Cream and chocolate mixture into the pie shell, creating your first layer.
Now spoon the cream cheese mixture over the first layer and spread evenly and to the outer crust.
For decoration…
In a saucepan melt the choc chips. Once melted add the milk and mix well.
Drizzle the chocolate and milk over the pie and garnish with a few extra chocolate chips.
Chill in the fridge for at least one hour or until set.
Serves 8. Enjoy.
Becky, K.