HOMEMADE RICH CHOCOLATE ICE CREAM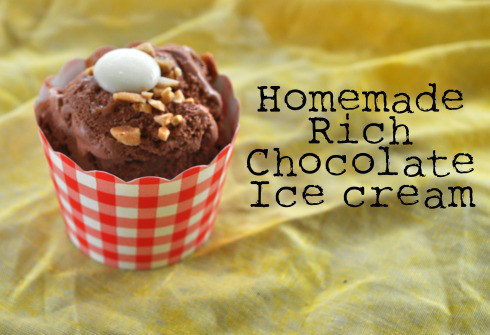 If you follow me on Twitter you probably read my tweet about having a go at making homemade ice cream using my new ice cream maker. Well my first batch a white choc-chip mint variety was a fail. I don't know what I did wrong! But after some tweaking and a few practice goes I believe I have perfected my ice cream making skills. Err.. well they are as good as they are going to get! Today I want to share with you my rich chocolate ice cream recipe. And here it is:
What you will need:
¾ cup caster sugar
1 cup milk
2 tlbs cocoa
3 egg yolks, lightly beaten
60g grated dark chocolate
2 cups thickened cream
What to do:
In a saucepan on a low heat combine the milk and sugar. Simmer until the sugar has fully dissolved.
Sift in the cocoa and whisk well.
In a bowl whisk the egg yolks and gradually add them to the saucepan containing the milk, sugar and cocoa. Ensure you are whisking constantly whilst doing this.
Return the saucepan to the heat and simmer until thickened.
Add in the grated chocolate and whisk until melted.
Pour mixture into a bowl, cover and refrigerate until cool.
When chilled whist in the cream and pour into your ice cream maker and follower instruction on the maker.*
Garnish with your choice of toppings I choose diced nuts and white chocolate buttons.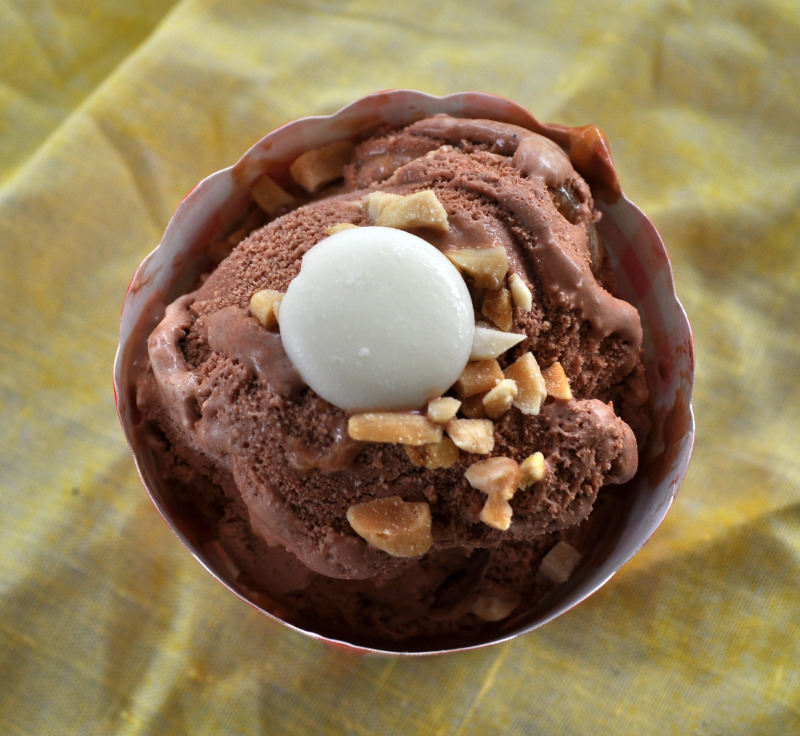 This recipe makes about 10 serves.

*Alternatively if you do not have an ice cream maker. Use a hand beater to mix the mixture for about 3 minutes or until light and fluffy. Place mixture into a metal bowl and place in the freezer. Every 1-2 hours remove from freezer and beat, ensuring all mixture from the surface of the bowl is combined. Do this until set.

Tags: chocolate, desserts, homemade, ice cream, ice cream maker, rich, sweets, without ice cream maker